Honing the Skills and Horsemanship of Equestrians Since 1969
Creditview Stables has over 50 years of providing the highest standards in Equitation Riding Lessons to Novice, Intermediate and Advanced Riders through year round Riding Lesson Programs and Summer Riding Day Camps.. Our goal is to provide a complete horsemanship experience in a safe and encouraging manner to develop confident equestrians who share a love for horses. If you are new to the sport of riding, an experienced rider, or if your goals are to succeed in the show ring, Creditview Stables has a lesson program to meet your needs. We offer Private, Semi-private and Group Lessons for all riders ages 8 years to Adults.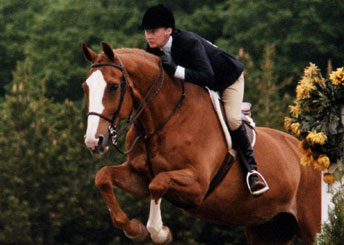 The Instructors at Creditview Farms come from a wide variety of backgrounds in the sport of riding. All of our instructors are certified, experienced and have St Johns First Aid training, all in the interest of providing you with top quality and safe riding instruction.
Creditview Stables is a Provincially recognized English Riding School, licensed with The City of Brampton. Our Facility is centrally located just 20 minutes west of Toronto and easily accessible from Mississauga, Oakville, Georgetown and Brampton. 
Our Riding Facility includes:
An indoor Riding Arena for year round Riding Lessons.
A comfortable Viewing Lounge for Parents and Friends who are always welcome to stay and watch the Lessons.
An indoor washroom.
Staff available to assist you to get your Horse ready before and after each Lesson.
Testimonials
Creditview has been a major part of more than half my life now and being a part of this horsey family has shaped me into the person I am today. There are too many memories to name, but ponies like Freckles and Magic will forever be in my heart. 
Love, Tiana.
Lynda & Mr Rush,
Started training at Creditview this year. It has been an amazing time. Spending chilly mornings with warm and welcoming staff and a great trainer. Thank you Lynda for all you are doing!
A. Williams
Loved CreditView Stables! Spend most of my summers (give or take 10 years) here; first as a camper and at the end before I moved away as a counselor. My passion for horses and riding started here! Thank you. 
SBL
An awesome place, my girl LOVES going to the stables
Y.A. Serrano